A Family Business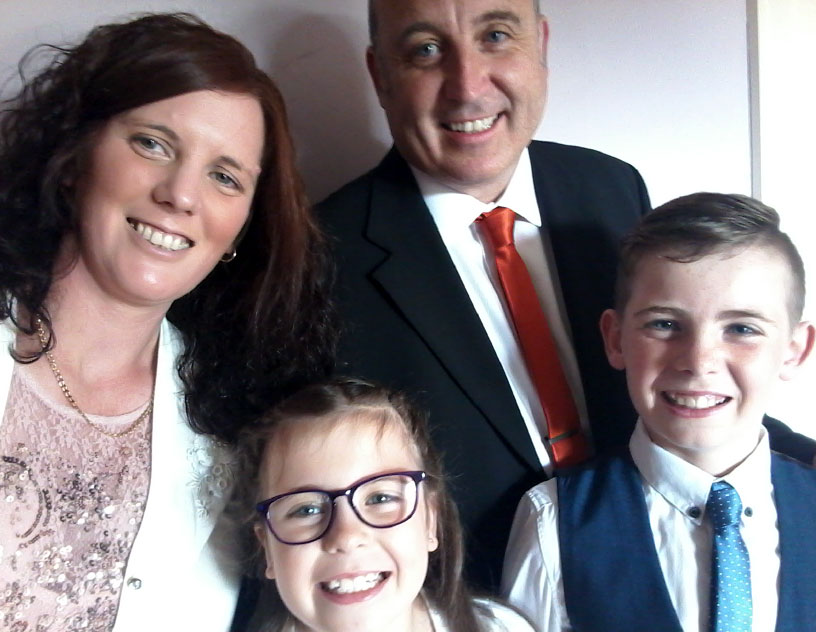 Tracey Green, Director, ASC Consultant and Responsible Individual
Tracey has over twenty years of experience within the sector, twelve of those years being in care management. Tracey is up to date with the current legislation and her responsibilities in this area and has 12 years of experience managing a staff team and providing the required amount of supervision, support and training that is required.
Tracey also has experience across a wide range of disabilities and the support and treatment required keeping service users safe and well. Consulting with multidisciplinary teams to best manage individual cases and working with a variety of professionals to deliver person-centred care and wellbeing packages. In the last two years Tracey has been working with children and young people in their homes and within educational placements to provide consultancy and support with behaviour management strategies and independent living skills.
Tracey is qualified to Bphil honours level in Autism and is currently undertaking a masters degree in Autism Education at Sheffield Hallam University. She also has qualifications in healthcare management and training.
Mr. Michael Green, Director responsible for finance and property
Michael has worked as a design engineer in mechanical tooling for 30 years. He has established his own business in this area which has now been operating for 17 years.
Michael does not involve himself as a Director in the Company product of health and social care provision but is involved at an equal level in all financial and operational decision making.
CCT Community Enablement Team Ltd Structure
Tracey Green, Director | Michael Green, Finance & Property Director
Janet Wynn, Operations Quality Audit Lead
April Parker, Registered Manager, CET
Alison Pietras, Registered Manager, Enablement Care
Becca Oseman, Specialist Provision Lead. Project Manager, Enablement Ark.
Bernice Taylor, Finance Manager
Angie Mayer, Quality Assurance & Training Lead
Sarah Taffe, Creative Lead
Jayne Whileman, Administrator
Nina Morton, Administrator
Team Leaders (CET)(EA) / Senior Care (EC)
Premises Team
Support Staff
Janet Wynn, Operations Quality Audit Lead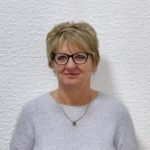 I am the organisations Quality Audit Lead. I am responsible for visiting all sites weekly and carrying out spot audits on quality. This is to ensure we maintain high standards as a company and work together to produce an outstanding and safe service. From the outcomes of the audits, managers will receive an action plan if required to support them to put in place what is needed.
Angie Mayer, Quality Assurance and Training Lead
My role is to enhance and strengthen the Company's quality assurance to ensure it is well prepared to meet external regulatory inspection and requirements, using the Citation system (a purchased system of policies, quality audits and record-keeping documents designed for children and adult community-based provisions.). This Quality Management system meets the requirements of the Company's CQC requirements.

I ensure staff are trained in all mandatory and relevant training courses to enable them to carry out their duties in a competent way as well as offering out the training to local care providers and working closely with the college to collaborate and skill share, building links with providers.

I am the lead professional for Enablement Care and have over twenty years of experience managing a variety of services, including complex needs, Autism and Learning Disability, Positive Behaviour Support, Elderly and Dementia and Bespoke Day Care services. I am very proactive and passionate about my role.
Alison Pietras, Registered Manager, Enablement Care
Hi, I'm Ally, I'm the registered manager of Enablement Care. I oversee all aspects of the day-to-day operations, including managing staff, budgets and ensuring that we provide high-quality service and care to our residents.
I have worked in the health and social care sector since 1999, many moons ago!
During my career in care, I have worked in all departments over the years, from cleaning, cooking, night/day care assistant, promoted to senior care, deputy manager now registered manager, I never would have thought it.
I feel the experience I have gained working in all departments has made me better equipped and more knowledgeable to manage our home.
Working at Enablement Care is wonderful, we have a great team and all work together to make a positive difference to the lives of our service users. We pride ourselves on the happy, homely atmosphere here at Enablement Care
I feel privileged to be in this position and take great pride in what I do, always striving to improve and do better.
I look forward to managing our home for years to come.
April Parker, Registered Manager, CET
As my role as Registered Manager, I have a duty to provide an excellent standard of care to the service users within the community. This is delivered through a well-trained staff team who work efficiently to promote excellent standards of care.

I also have a responsibility to engage with external professionals in order to maintain an excellent level of communication regarding service users and to grow the business at a steady pace to ensure our standards are maintained.
Becca Oseman, Specialist Provision Lead. Project Manager, Enablement Ark.
I have a mixed role at CCT- I spend most of my time managing our new day service, Enablement Ark. We are a care farm, and support people with additional needs to learn new skills and build their confidence in a therapeutic smallholding setting.
I also support some of our more complex service users out in the community and provide some training and consultancy to families, schools, colleges and other services around my specialist subjects, which include autism, PDA, girls and women with autism, and supporting autistic people in care/education settings.
Bernice Taylor, Finance Manager
Sarah Taffe, Creative Lead
In my role as creative lead, I cover requirements which include: graphic design, branding, illustration, website design and maintenance, social media management, blogging, content creation and marketing. I enjoy raising awareness of our services and keeping people connected.
Jayne Whileman, Administrator
Jayne's role is to deal with any HR related matters, payroll & annual leave, account processing, recruitment, maintenance of stock and general office duties to ensure smooth running of the business and liaising with the Director, management, and the rest of the team to keep up to date on day to day matters.