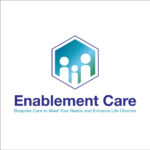 Website Enablement_Care Enablement Care
Senior Nights Care Assistant – Enablement Care, Sutton In Ashfield
The successful applicant must have a level 2, and be prepared to do a level 3 in Health and Social Care.
To be able to lead a shift and delegate to staff their responsibilities during the shift.
Administer medication, support service users with personal care, and have good interaction with them.
The successful applicant needs to be confident in supporting their team and making decisions to ensure the safety of the service users is a priority.
There are cleaning duties throughout the night, to ensure the home remains as free from infection as possible.
Good communication skills and teamwork are essential.
When applying for this role, please ensure you identify the qualifications you hold.
Please complete an application form and email it to info@challengect.co.uk.
CET APPLICATION FORM.doc (6 downloads)